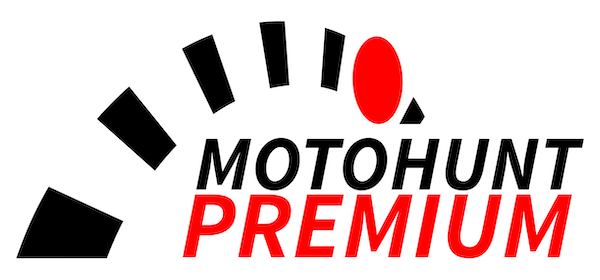 Introducing Motohunt Premium, the industry's first and only multi-brand and multi-segment inventory intelligence tool developed by dealers for dealers.
Transform Your Trade-In Appraisals with Data-Driven Insights
Is your vehicle appraisal process still relying on outdated methods? Excel spreadsheets and one-by-one model look-ups? Motohunt Premium is here to bring consistency and accuracy to the process. Our tool is user-friendly, providing your managers with the data they need to make informed decisions. JD Power and NPA data.
Maximize Your Used Bike Profits and Minimize Aged Inventory
With Motohunt Premium, our summary dashboard gives you all your inventory in one screen. With just one click, our specialized software will show you the real-time data from several different intelligence points to appraise and price your motorcycle, atv, utv and other powersports products accurately.
Boost Your Appraisal Conversion Rate
Easily start converting service customers into newer vehicle sales with our VIN look up function on the go or during the repair order check-out. We've seen our partners get better trade-ins, higher customer satisfaction, and increased profits.
Expert Training and Support
At Motohunt, we believe in empowering your managers with the right mindset and skills to succeed in today's market. Our training covers critical aspects of used bike appraisals, such as viewing vehicle alerts, avoiding bad or forgotten inventory, and maximizing profits.
Revolutionizing the Powersports Industry
As innovative retail leaders, we designed Motohunt Premium with dealers in mind. Our collaboration with powersports dealers and technology specialists has resulted in a breakthrough tool for managing new and pre-owned inventory and boosting your gross profit. Your staff will love using the software on a daily basis and is encouraged. The more data, the better it works.
Take the First Step
Experience the benefits of Motohunt Premium with our risk-free offer, including 24/7 customer support, one-on-one training, and easy to use. No long-term commitments - cancel anytime.
Set up is easy!
We integrate with all the popular websites and takes the same inventory feed as other inventory sites you're already subscribed to. Exclusive to our dealer partners, get unlimited inventory listings on our award-winning marketplace free with Motohunt Premium.
How do I learn more?
Fill in your contact information below and we will get in touch.
Make more money from your inventory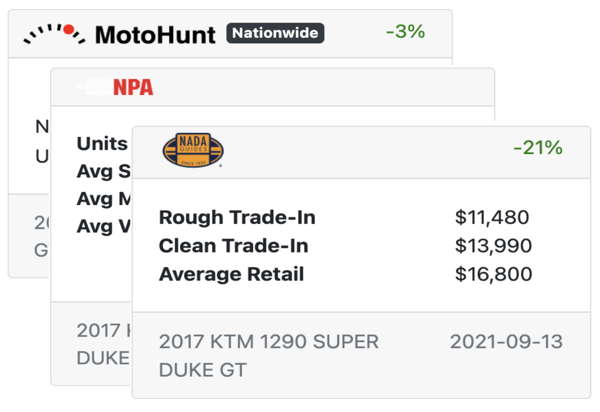 Save a ton of time by viewing industry leading NADA, NPA, and our own on-the-ground real-time pricing info in one screen. Make more money out of each unit by pricing them appropriately for their local market. We cover all major motorcycle and powersports brands, and all kinds of vehicles: Motorcycles, ATVs, SxSs, PWC, Boats.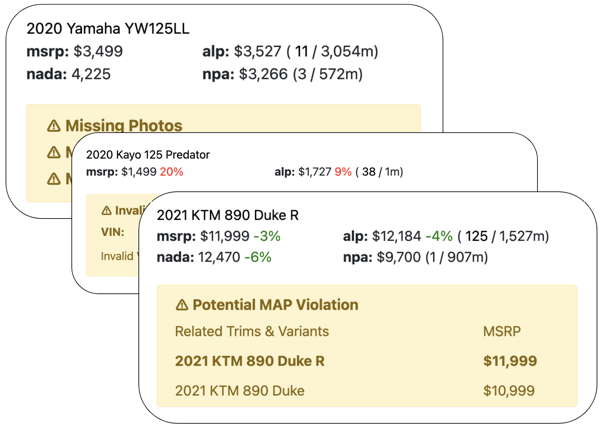 Stay out of trouble by getting immediate warnings for potential MAP violations, and fix VIN-related issues that drive away close-to-purchase customers. Make sure you have prices, photos and mileages posted for your inventory to entice buyers to contact you more.

Getting the model of a used unit wrong could cause thousands of dollars in losses, or customer complaints! Our automated systems look at both the VIN and title of every unit, and our staff will manually review the most difficult cases to help you out!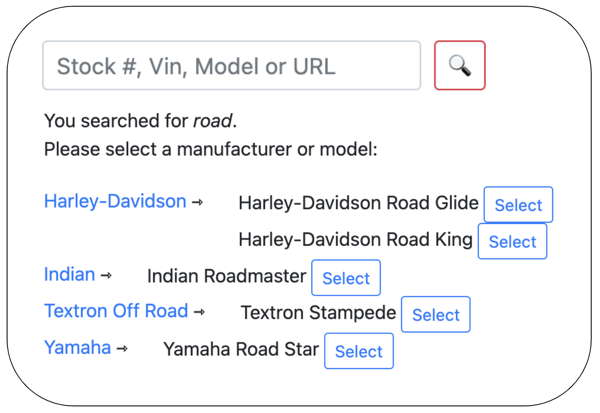 Use our powerful VIN decoder, or lookup a vehicle by model name, and see NADA, NPA and local prices. Print customer quotes with all the right prices to entice your customers to come back. Add payment options to give them the complete picture.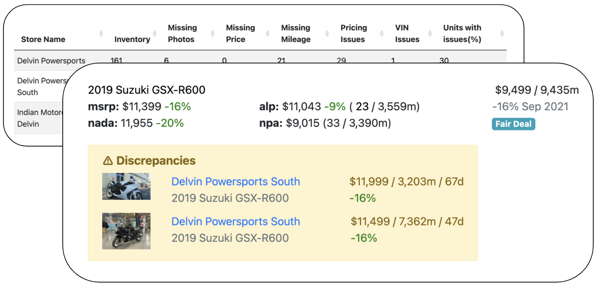 We make it easy to see the vehicle break-down and related inventory issues across all your stores so you can keep on top of everything. And we highlight pricing discrepancies amongst your stores, so you don't undercut yourself!
Facebook feeds and data exports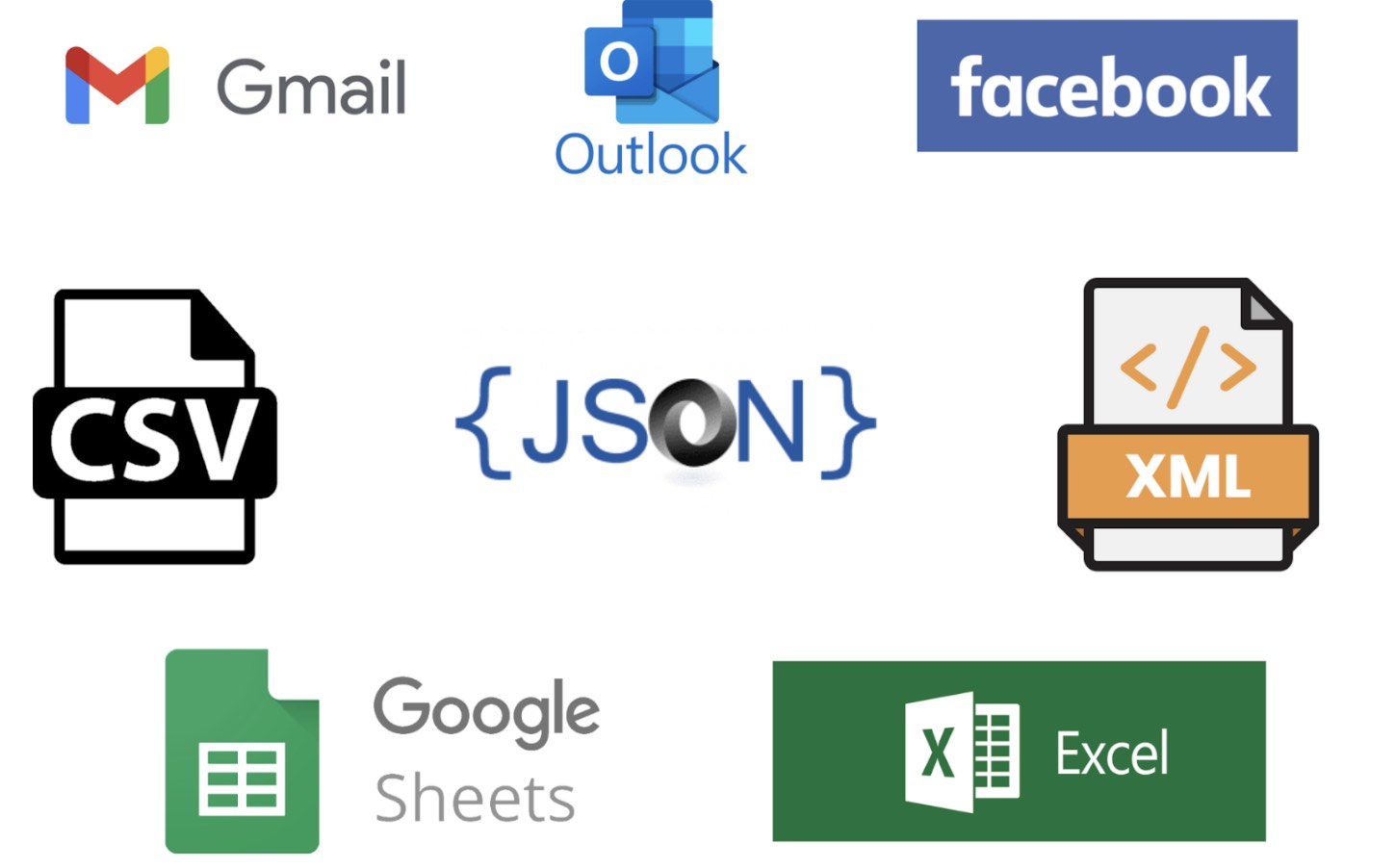 Advertise your inventory on Facebook using our purpose-made feeds. Export/download our pricing data alongside your inventory to CSV/Excel/Google Sheets. We give you unlimited feeds at your desired formats at no additional cost.
How do I learn more?
Fill in your contact information below and we will get in touch.