---
Ultraviolete F77 - Electric motorcycle meets 325 lb/ft of torque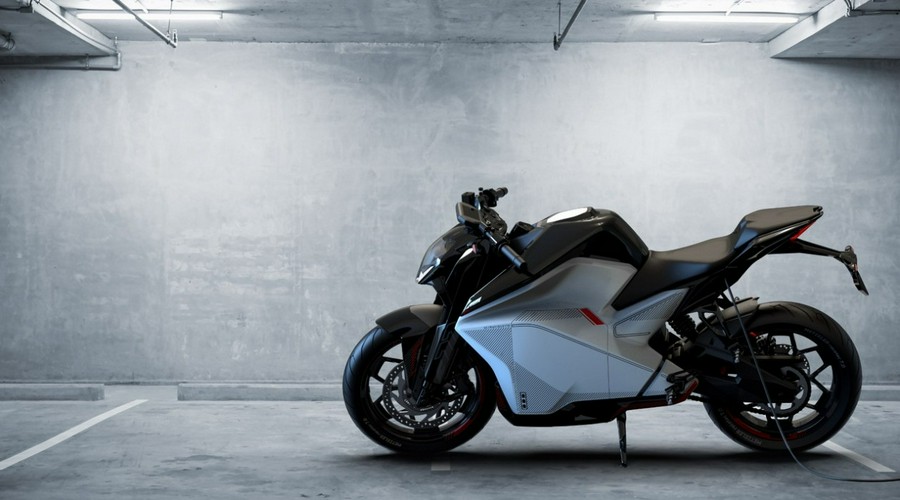 Yep, that 325 lb/ft maximum torque is coming from India, and its garnished with ample technology on top.

The Indian Ultraviolette has circulated a teaser video to promote the motorcycle outside of India. Since it achieved that (you are reading it right now after all!), it's time to lift the cover to reveal the new bike.

F77 is a naked, sportly city bike, and it comes in three color options: Lightning, Shadow and Laser. In its bowels lies a 4.2 KWh triple-cell battery that powers an electric motor that outputs 33hp. As with all electric bikes though, it's the torque that draws the attention.

In any case, those characteristics produce a maximum speed of 91mph, with 0-60 mph arriving at 7.2 seconds. It's clear this is a city bike, tuned to deliver fun at city speeds. Indeed, with those torque figures, accelerating off lights and passing vehicles become an exercise of hanging-on.

Range is about 80-93 miles with a 5-hour charging time on a normal house socket and 1.5 hours with rapid charging. The range is highly dependent on the riding modes, of which there are three: Eco, Sports and Insane. Yep, Insane mode delivers all the 325 lb/ft of torque.

The chassis is a steel-based frame, with an inverted fork up front and a rear spring with adjustable preload. The front break bites into a four-block radial caliper with a 320mm disk and dual channel ABS.

As part of its technology offerings, F77 comes with 9-axis sensors that can sense, well, almost everything!

Options include built-in GPS and an LTE receiver (3G and 2G). The entire bike comes in at 349 lb dry, not bad for a bike with reasonable range and performance.

It's worth mentioning that the bike even comes equipped with a reverse gear, which makes things easier while parking.

The batteries themselves are amongst the most technologically advanced elements on the bike, as they come with their own comms unit for communicating with the central computer.

Even though the price of the bike is very competitive, Ultraviolette hasn't really cut any corners: digital dash with auto-brightness adjustment capability, ability to control the bike from your phone, bluetooth and even NFC. Over the air updates ensure your bike runs the latest software, and LED lights also automatically adjust (or turn on/off) based on brightness sensors. Full diagnostics in real time give you warning about malfunctioning components, and of course service intervals light up on your dash as appropriate.

This rich package is currently available in India for just over $4,000, with the bike delivered to buyers at the end of 2020.

Until then, you can pre-order the bike (if you live in India) and we hope it will find its way to American shores, where its price, performance and technology will make it an extremely competitive offering.

Check out the video for the reveal.



MotoHunt is the best place to find a new or used motorcycle online.
Find motorcycles for sale in your area: